Featured Content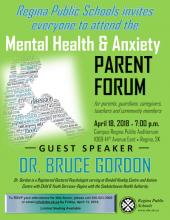 Please join us for our Mental Health & Anxiety Parent Forum on Wednesday, April 18, 2018 at 7:00 p.m. at Campus Regina Public (1069-14th Avenue East, Regina).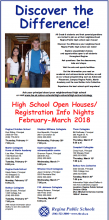 All Grade 8 students and their parents/guardians are invited to join us at their neighbourhood Regina Public high school open house!  February and March 2018
Discover the difference your neighbourhood Regina Public high school can make!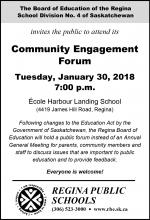 Recent changes to Province of Saskatchewan Education Act legislation have resulted in the elimination of the requirement of Boards of Education to hold an annual meeting of electors.